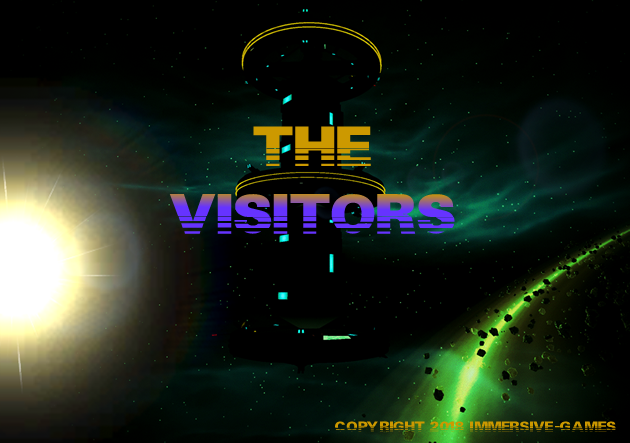 The Visitors
Immersive-Games brings you: The Visitors
---
The Visitors
An unidentified spacecraft has been discovered in a nearby solar system... as our most experienced Agent, you are tasked to explore the craft and determine its purpose, then report back to the command center.
Late news, an outside force has sabotaged the transport that was carrying your Portal Stone, you must find all of the components and quickly, so you can rondevu with the task force that has been assembled, to go with you on this mission.
You are to record all Points Of Interest, that have been marked on a schematic of the ship, created by a previous force. It is almost complete, except the command module, you must find a way to get in there.
We as a species are relying on your commitment to this task, may your god go with you..
This project was 6 months in the concept and art work phase, followed by 8 months of development. It follows the story of a discovery of an unidentified space craft in a nearby Solar System. The player is the 3rd task force to be sent out to discover the intent of the occupiers of the spacecraft and report back to command, their findings. The game is in testing phase and will be available ready for Christmas. The concept of the game, is to allow further DLC for more missions.